Welcome to Whimsy Wednesday, a link party for bloggers! What is a link party? A link party is a linking up event for bloggers to join and share their latest creations, recipes, stories, and thoughts from their blog. I make a collection of posts to feature each week from the party. Were you featured on Whimsy Wednesday last week? Click here to find out. One of my very favorite projects from last week is the Play Kitchen Renovation by Linda from Night Owl Corner. How CUTE is this DIY renovation project? Her kids are so lucky! Be sure to check out the colorful play kitchen HERE.

These are some of the things I was up to last week:

 Were You featured last week? Check HERE to see!
If you were grab a featured button HERE
For those of you looking to grow your blog, this link party is the perfect place to be! The three of us are very active in sharing what you link up on Google+. Unlike other social media outlets, Google+ promotes SEO and authorship ranking (that's you). The more exposure you get on Google+, the better your blog is! We take pride in showing you off on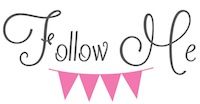 Follow The NY Melrose Family:
#2 Don't link up your link party or shop. Everything else is accepted!
We all love receiving nice comments on our hard work. The more you give, the more you'll get. It's just how the universe works!

Link Party